September 2021
Enhancements
New link action – logout
The link action provider has been updated to include a logout option. This enables a logout option to be associated with components and buttons or any where you can configure a link action in Fliplet studio. Understand more about the link action provider here.
New screen templates


6 new screen templates are now live in Fliplet Studio.

Quiz with helpers – Use the quiz to test users with a series of questions and provide a result

List with enhanced formatting – Add formatting and enhanced logic operations to your list. You can learn more with the support article here.

Terms – Add a terms screen to your app enabling users to accept before using the app.

Manage news – Add a new news article to the news feed or edit an existing item by completing the form.

Form with typeahead field – Enable searching for a person by their name. You can select a person, then search and select more. Learn more here.

Manage comments – View and remove unwanted comments. Learn more here.

Let us know if you have any thoughts or questions, what you would like to see added to screen templates next, and some more screenshots over on the Fliplet Community.
We have added Antivirus protection for all newly uploaded files from both Studio (e.g. file manager and file picker) and Apps (e.g. forms)
Files are scanned as soon as they are uploaded. It roughly takes 30 seconds. If a file is found to be infected, it will be quarantined and put in the trash folder, and marked as infected when seen via the File Manager

Infected files can't be used in apps or downloaded by app users and studio users.

Antivirus definitions in our backend systems are updated every day as new bulletins come in
Coming soon in Q4 to support the new virus scanning –
Fliplet will scan all previously uploaded files and report if any viruses were found
Fliplet will scan files regularly (e.g. every 3-6 months) as new virus definitions are available so we're able to detect viruses in previously uploaded files
When a virus is found, an email will be sent to organization admins and the Studio user has uploaded a file (when uploaded via Studio).
August 2021
New template
Communication Solution
Our Comms solution is an all-in-one app that provides groups with the necessary tools to promote transparency, engage users, and bring all collaborative conversations, news updates, and tools into one app available on any device. Engage your team, customers, or audience like never before, promote your culture, and simplify communication across your network.
Learn more here. Tell us your thoughts on the Fliplet Community.
July 2021
New template
Innovation Management template
The Innovation Management template enables you to create innovation challenges and to collect ideas from your staff or customers. Learn more about the template here.
New features
June 2021
Enhancements

New screen templates have been added to Studio.
We have added 12 new screen templates to the Fliplet studio.
Newsfeed with video and audio, personalized list, event feedback, employee survey, session survey, from with dropdown from data source, form with branching, twitter feed and 2 new menus one with admin only view. Learn more about screen templates here.

Form component will now display a toast message when a user attempts to submit an invalid form, informing them of the error. This message is customizable using JavaScript.
May 2021
Enhancements
Data source improvements. Fixes to improve loading speed and user experience when searching and sorting data.
New device preview sizes for Android and Web in Fliplet Studio. To learn more about all device previews see here.
Features
Addition of version history to data sources. Version history allows you to preview previous versions of the data source and restore them. To learn more, see the data sources article.
March 2021
Enhancements
New screen templates have been added to Studio.
We have added 9 new screen templates to the Fliplet studio.
SSO Login, Feedback form, Edit Profile, Get in touch form, CSV Download and 4 new menu screens.
Learn more about screen templates here.
Keyboard accessibility for app menus, forms and LFDs.
New template
Remote and Office Management Solution template
The Remote & office management solution template, which will refer to as ROMS, is an update to our Return to Office template. This template creates a solution for managing remote and office staff. Find out more detail here.

February 2021

Enhancements
LFD filters
We have added the ability to filter your data to show a custom set of entries from your data source in your LFD. This allows you to choose from a number of different logics and value types to completely personalize the data that is displayed in the LFD. To learn more see here.
Trash and Restore for File manager
File manager now allows you to retrieve deleted files, or permanently delete them.
See here for more information on file manager.
January 2021

Features
Biometrics support added for Android. Learn more about adding biometrics to your app here.
October 2020
Enhancements
We have added help links across Studio to help you find support articles when using studio. A ? indicates a link to a support article, to help you find the right support.
September 2020
New template
Marketing Template

This template is designed to share content and retain users with a number of interactive features. Ultimately encouraging enquiries for marketing and business development teams.




The template includes an extensive list of interactive features available for you to select the ones that are relevant for your app. Find out more detail

here

.

Features

August 2020
Enhancements
Data source security
You can now set security rules for any or all of your apps data sources. All new data sources will require a new rule if you want to use them in an app. To learn more about the data source security see here.
LFD appearance settings
New additions to the appearance settings have been added to help you completely customize the look of your LFD to suit your brand guidelines or needs. To learn more see here.
Form component
We have added the possibility to add an explanation to a field and the possibility to make form fields hidden. To learn more about the form component see here.
Features
Team plan self sign up

–




You can now join the team plan to enable you to launch your native apps without needing to contact us. Find out more about the team plan features here.
May 2020
New Features
Code Library

Our new code library, available here, will guide you in adding custom code to your Fliplet apps. This should help you create many new features and customize your apps even further.
April 2020
New Templates
Expenses Template

The expenses template can be used to manage your expense process. This template is also a broader example of workflow features in an app. Some of the template features include:

Submit expenses
Notifications
Admin options

Review expenses from staff
Access historic expenses
View reporting
Manager users (add/modify user's profile)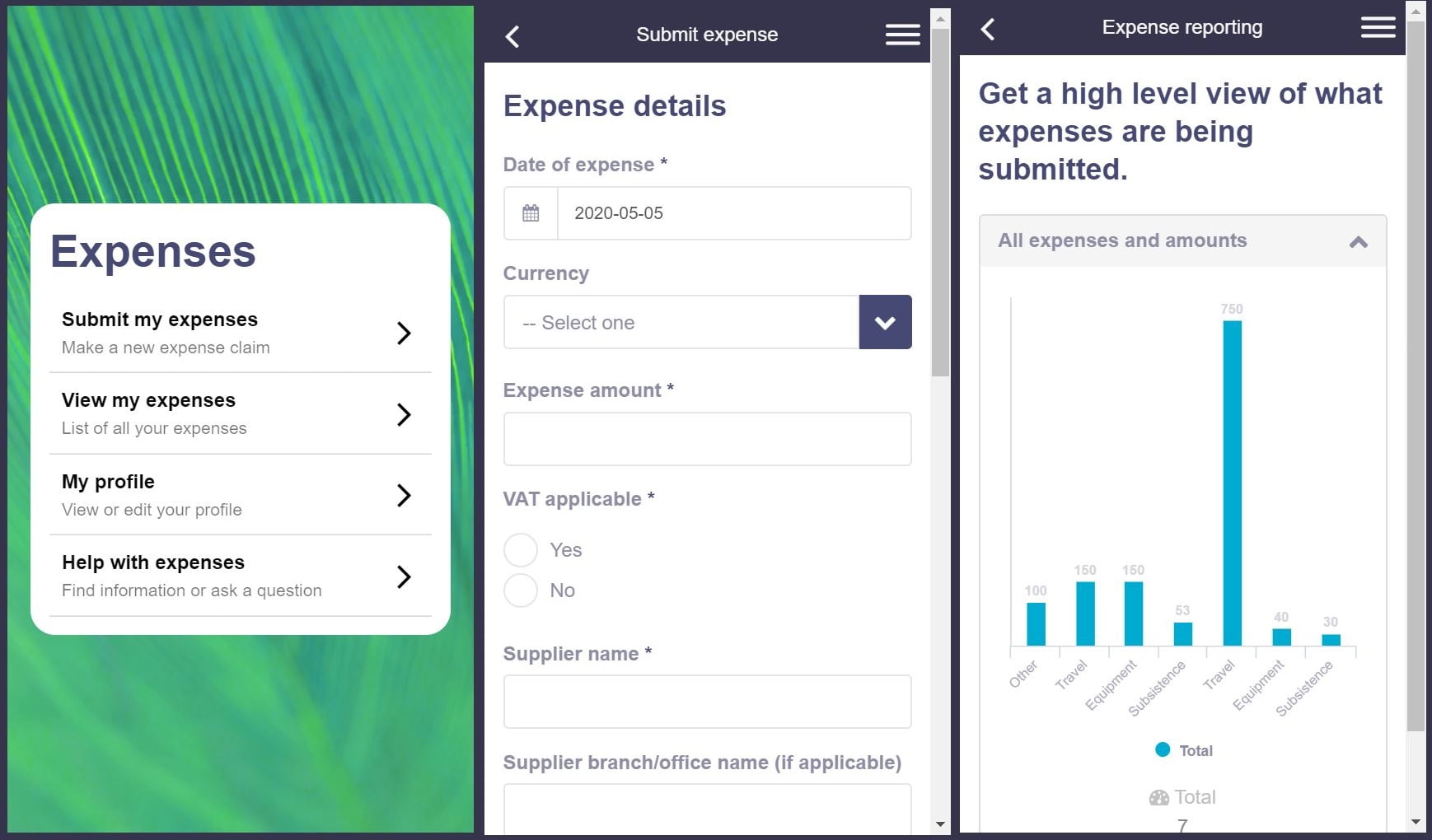 March 2020
New Features
Scheduled and Segmented Notifications

In addition to a full overhaul of the notification system in Fliplet Studio, we have also added the ability to schedule and segment notifications. This means for push and in-app notifications you can allow specific users to get notifications at a specific time and day. Read more about notifications here.

Status: Live
Enhancements
Improved Poor Connection/Offline Functionality

Devices with poor connection or offline can now alert users (ask Fliplet support for custom code). Data sources can also update incrementally to decrease the necessary bandwidth for updates.
February 2020
Enhancements
Improved Setup Wizard

When building new apps, you will now see an improved setup wizard that will prompt you to:

Select a Template

Name your app and add an icon

Download Fliplet viewer for previewing & testing

Invite other people to work on the app

Agenda-type LFD Improvements

The Agenda style List from Data Source component has been updated to include search and filter capabilities. You can apply filters to different types of appointments or sessions and search across multiple dates. Learn more about LFDs here

Shareable URL for screens

Apps published to the web now include more shareable links for individual app screens. Read more about web publishing
January 2020
Enhancements
New Screen Layouts

With the new layout editor we have made several new screen layouts to select from when adding a new screen. These new layouts show off the responsive design that the layout editor and appearance settings make possible. Add a new screen to check out the new layouts!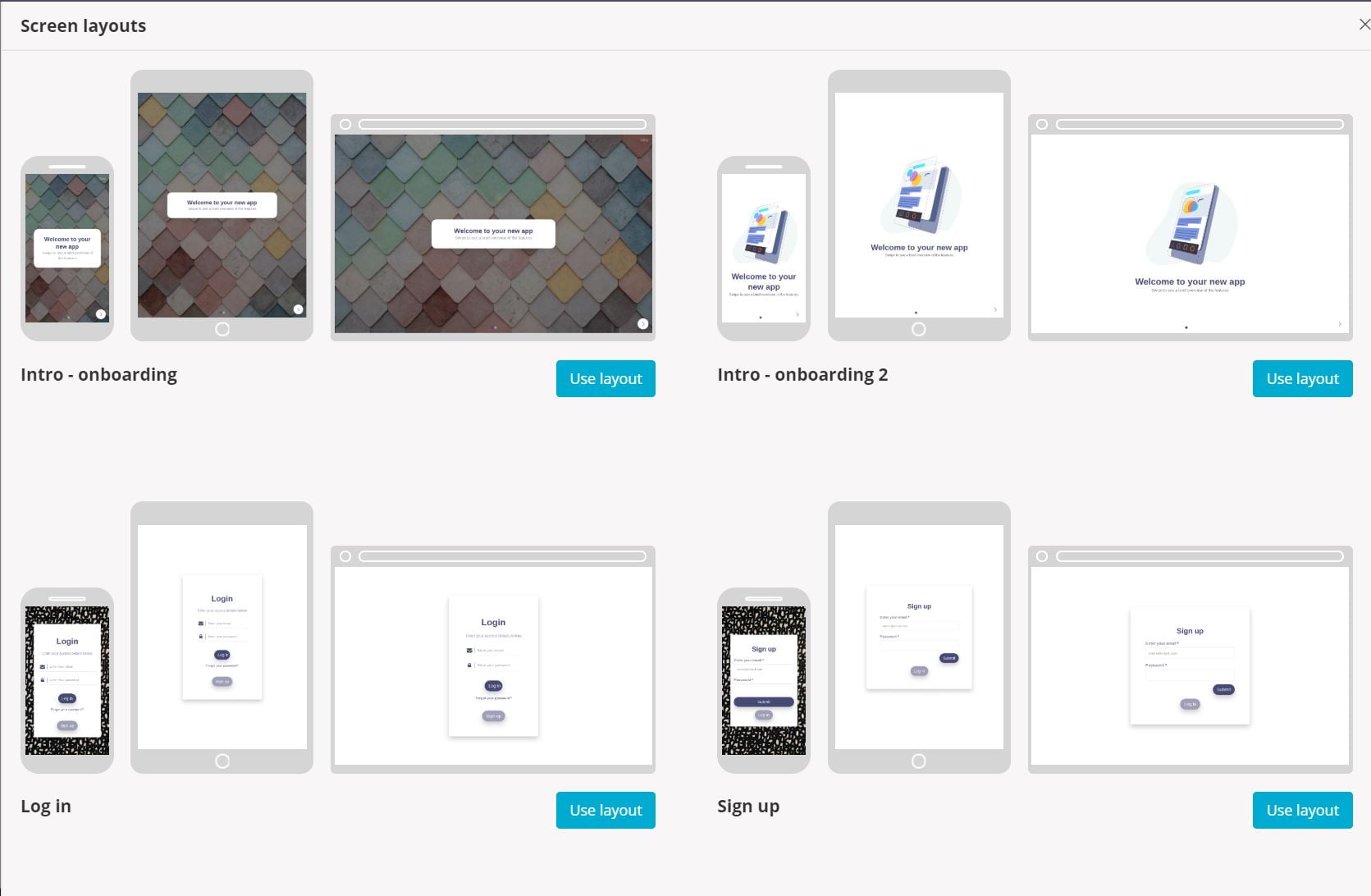 December 2019
New Features
New Layout Editor

The new layout editor allows for new screen structuring and layouts, without needing HTML code. All new apps created from templates in Fliplet will have this new system. If you would like an existing app to be updated, please contact Fliplet support. There are several new articles associated with this feature, but you can get started here.

Status: Live
Enhancements
New Fliplet Viewer

We've released a new version of Fliplet Viewer, available on iOS and Android that is faster, sleeker, and allows for greater functionality. Read more about the app here.
November 2019
Code Features
Gamification

Our new gamification package allows you to configure gamification logic, such as a scoring system and achievements, for your app. Read more about gamification here.

Status: Beta
October 2019
Code Features
Organization Level Encryption

This allows you to encrypt data for each organization in your app, preventing any of your clients accessing any data other than their own. Read more about that in our developer documentation here.

Skills required: Javascript
September 2019
Enhancements
iOS 13 Support

As part of our review, Fliplet found a critical issue with iOS 13, the latest version of Apple iOS released 19 September 2019. All apps published for iOS must be updated. Read more about this here.

Firebase Analytics Support

Google Analytics is moving to Firebase Analytics in October for mobile apps. We are updating Fliplet to support Firebase. See this article to migrate your analytics.
Code Features
Document Automation

This feature will enable the creation of Word .Docx files from within apps, dynamically inserting values from user-submitted information into a template.

Skills required: Javascript

Status: Live
July 2019
New Features
File Searching

Inside the Fliplet file manager, you can now search for files inside a specific folder or all folders.

Status: Live

64-Bit App Android Support

If you have gotten a message about updating your app from Google don't worry! We've added support for 64-bit apps. As long as you update your app before August 2021, nothing will change. For more information, see this article.

Status: Live
Enhancements
Form Builder – Image Upload

The image upload field in the form builder now includes thumbnails of any image files that are added. In addition, if a user uploads a file that is beyond the selected width and height, the system will automatically resize it.

Status: Live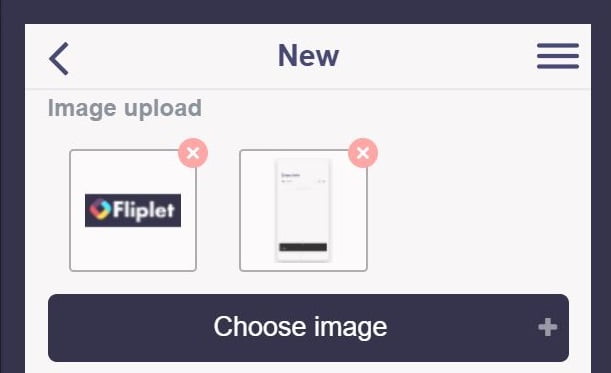 List from Data Source Improvements

Several improvements have been made to the list from the data sources component. Overall filtering, search, and showing bookmarks now work faster. Also, there have been extra options added for filters and query parameters as more advanced features.

Status: Live
June 2019
New Templates
Sales Enablement Template

A sales enablement app can help support your staff by including more details about your whole company. Some of these details include:

Services/Products – with separate pages for each service

Locations – with separate pages for each location including the website, key contacts and more.

Company News

Useful Documents

Case Studies
New Features
Improved Appearance Settings

With the new appearance settings, you have many more options for sizing and position components. You can also apply settings to one specific component, and separate settings for mobile, tablet, and desktop devices. For more in the appearance settings, see this article.

Status: Live

Improved web app URL sharing

Web apps now have better and more readable links, allowing you to share specific screens as a URL. If a login is required, the user will be redirected to the Login screen first, then taken to the original link. This will also work for mobile apps.

Status: Live
Enhancements
Developer Documentation Site Improvements

Our website for developer documentation, including API information, has gotten a facelift. It is now much easier to see and browse different sections with the left-hand menu.

Status: Live
Code Features
Decision Trees

A decision tree will ask the user a set of questions and based on the answer intelligently hide or show other questions. Once the user has supplied the required answers the app will display a result.

Skills required: Simple CSS and Javascript

Status: Live
May 2019
New Templates
Event App Template

The event app template takes many common components, as well as some custom functionality, to make it quick and easy to build and maintain an event app. Some of the features include:

Agenda – with live polling, session feedback, questions, bookmarking sessions

Newsfeed – with commenting, liking, bookmarking

Attendees and speakers list

Interactive floorplan

Chat

Event feedback

Discussion/ Public Forum

Notification inbox

Admin menu – to update content outside of Fliplet studio


Directory Template

The directory template is a great example of an internal app you can use to connect people across your company. Some features include:

Staff directory – includes lists to highlight new starters and upcoming birthdays

Office directory – with information for different locations

Office services list – such as a number to IT, or meeting room services

Social updates – highlight new employees, birthdays, and more

Chat

Floor plan

Notifications – send notifications out to app users

Internal News Template

Internal News through an app is a great way to keep employees up to date on the company. Features include:

News feed – includes search, filter, commenting, liking, bookmarking

Suggested news – let app users contribute ideas

Forums – let users start up discussions

Events – notify users of upcoming company events

Recognition – highlight colleagues who are doing exceptional work

Employee Survey – let users give feedback about their workplace
April 2019
Code Features
Mobile app download on demand

Apps can download files based on the user's request. For example, video, audio or files can be downloaded if the user wants them. Downloaded files can be displayed and removed from the device.

This is a very useful feature if your app has a lot of files that users may want to download so they can use them offline

Skills required: HTML, CSS, and Javascript

March 2019
Code Features
Data-Driven screens

Data-driven screens can dynamically display a record from a Fliplet data source. For example, if you have a set of products in a spreadsheet you can use this feature to load a product into a screen and avoid producing a screen for each product in Fliplet Studio.

This feature is very useful if you have a lot of content you want to display in an app or you want to manage the content for your app in a data source, reducing the number of separate screens.

Status: Live

Skills required: Simple Javascript
January 2019
New features
In App Notifications

This new component can be added to any screen to allow notifications to users, without the need for push notifications. However, they can be used together. Additionally, a badge can be added to the hamburger menu, showing the number of unread notifications. Further information on notifications can be found in this article.

Status: Live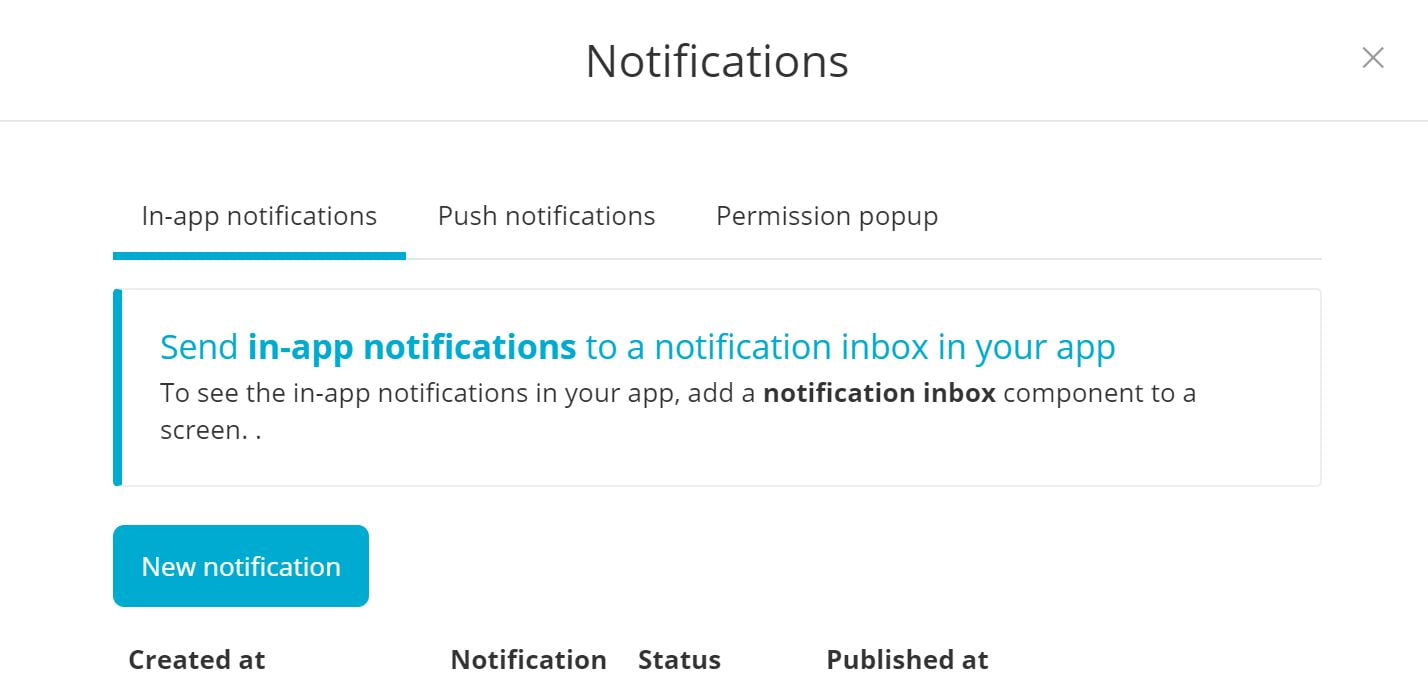 Enhancements
List (from data source) Directory Layout – Bookmarking

List items within the directory layout can now be bookmarked. This can be used, for example, by users to create a contact list. More information on the List from data source component can be found in this article.

Status: Live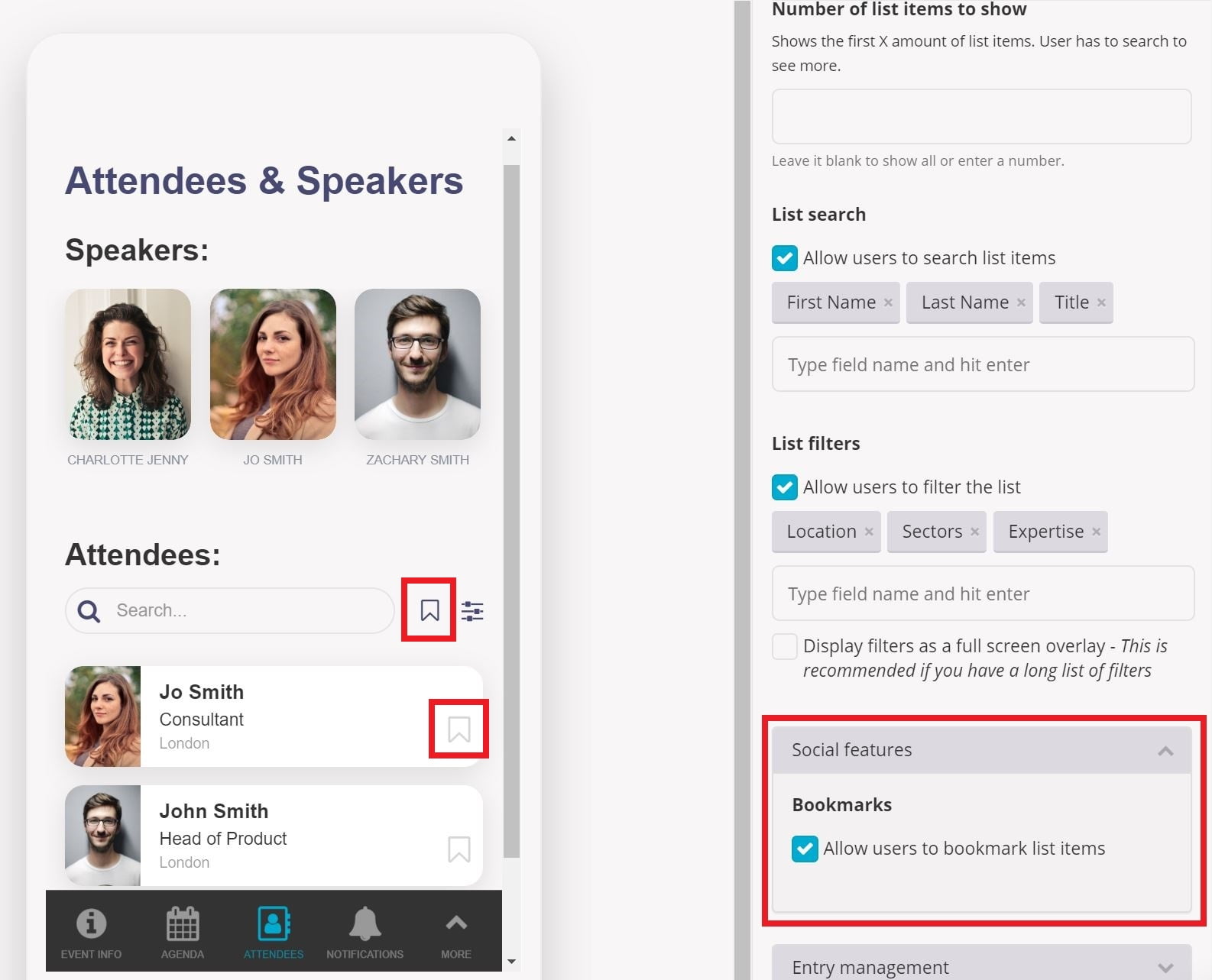 December 2018
New features
System Analytics

This feature allows you to track data about the usage of each of your apps. You can look at high-level data, or even analyze information per specific user. More information on this will be posted in an upcoming help center article.

Status: Live