What is About this App?
All Fliplet apps are required to have an About this App page, which can typically be seen at the bottom of the hamburger menu in an app. Tapping or clicking the About this App menu option opens an overlay where information about your app is displayed.
You can customize the overlay's contents from the About this App tab in App Settings. To the right of the Editor where you can enter your About this App text is a short help guide on variables you can use when creating the About this App page for your app.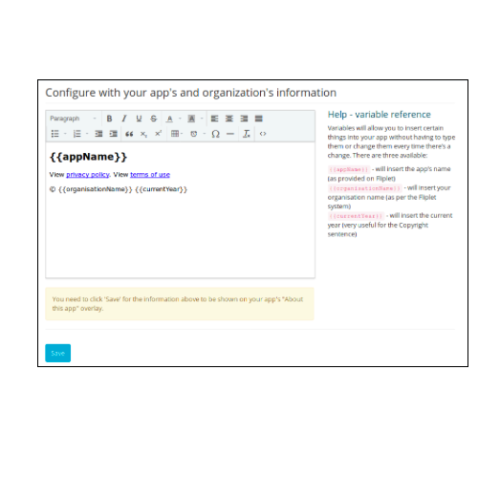 Your app's name, copyright info, and links to your company's terms and privacy policy are normally entered here. Aside from your customized content, the About this app overlay contains information about your app's current version, a button that allows your users to manually check for updates to your app, and a link to the Fliplet website.