You may have recently received an email from Google regarding your apps on the Google Play Store similar to this: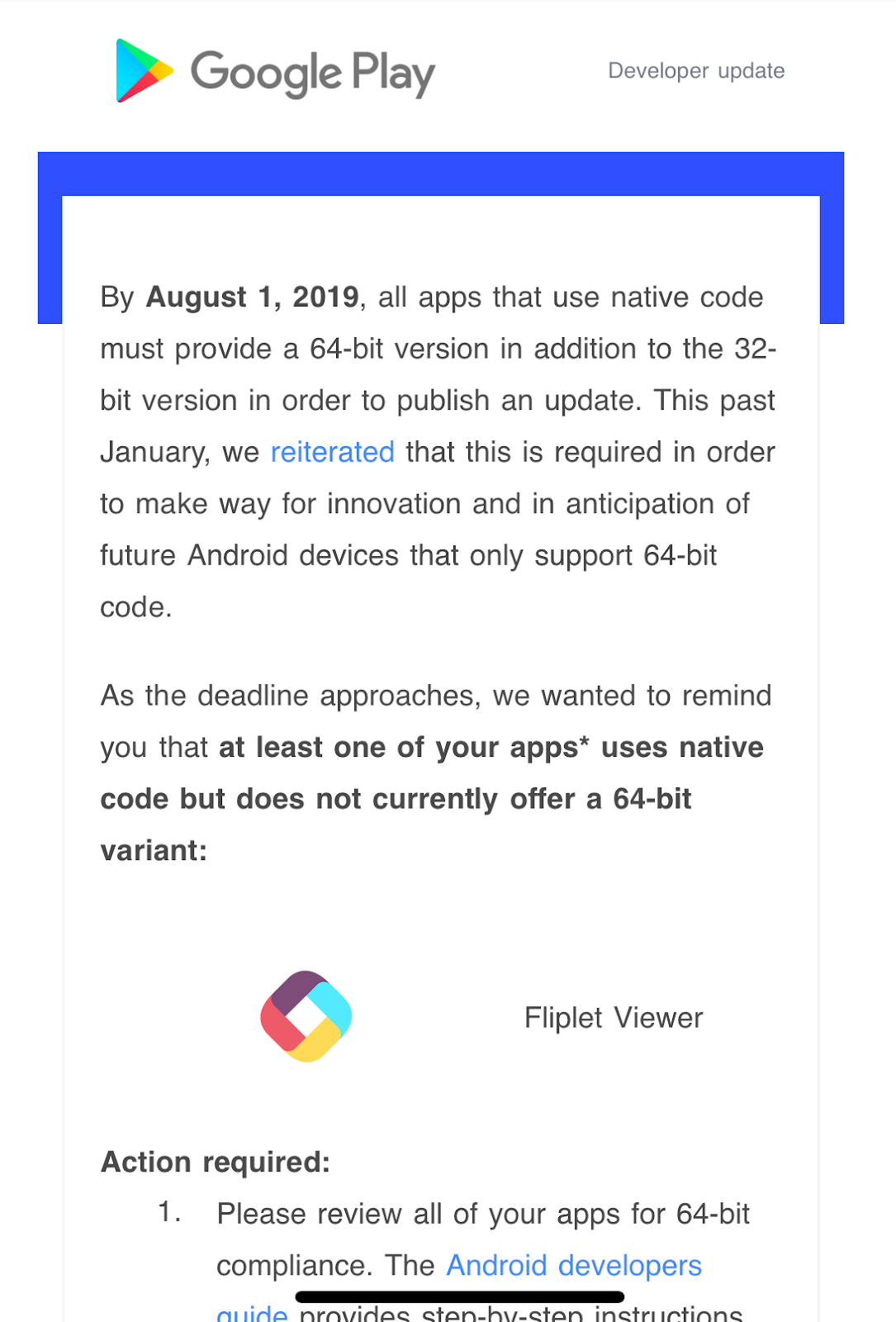 Don't worry! Because your apps are created by Fliplet you won't need to do anything. This only affects new app submissions after August 1, and support for 32-bit apps (any current apps from Fliplet) won't end until 2021. Fliplet will be adding support for 64-bit apps over the next few weeks in early June 2019. Here are some questions you may have:
Q. How will this affect my already published apps?
A. It won't affect anything for a while. You will need to resubmit your apps to Google Play before August 2021, so there's no rush! And publishing won't change, it's the exact same process.
Q. How will this affect new apps I want to publish?
A. Again if you publish an app before June, it may need to be submitted again before the Aug 2021 deadline. Fliplet always recommends updating apps at least every 6 months. Any apps published from Fliplet after the August 1 deadline will have support.
Q. Will this affect my enterprise apps?
A. No, this only affects apps distributed on the Google Play store.

If you are curious you can look at Google's developer blog for more information. If you have any further questions or concerns, feel free to reach out to Fliplet's Customer Success team at: support@fliplet.com.